RidgeView Resort makes ATVers feel right at home
Come to Radium Hot Springs to experience epic trails and cozy, rider-friendly accommodations
If you love to hit the trail on a bike or ATV, you'll understand why RidgeView Resort is quickly becoming the top summer holiday destination in Radium Hot Springs. The best local riding areas are conveniently close to the resort, and you will have all the amenities you could possibly desire.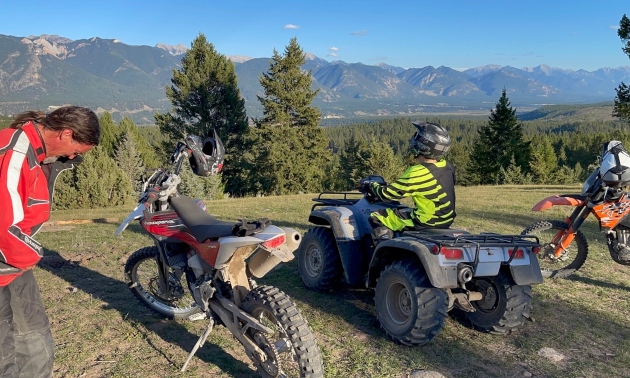 - Photo courtesy RidgeView Resort
RidgeView could be considered one of Radium's best-kept secrets. The sprawling RV and vacation home resort (located in a bustling tourist community), is perched on the ridge of the Columbia Valley, overlooking the stunning Kootenay mountain range to the south. This territory is well known for its adrenalin-pumping, all-season adventure sports.
Guests can relax at the outdoor pool (with poolside food and beverage service and private cabanas), and there are endless activities for kids, including mini-golf, volleyball and boundless acres to safely roam. Over many years, the resort has built a reputation for its vibrant Saturday night outdoor market and live band outdoor dances, a tradition that has added greatly to the real sense of community among the resort's annually returning guests. In fact, RidgeView has been creating fond memories for families now into their third generation.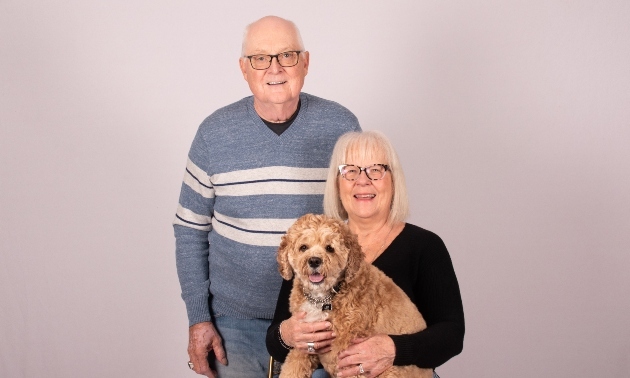 - Photo courtesy RidgeView Resort
Building the legacy of RidgeView Resort
Wayne and Joyce Holmgren acquired the nearly insolvent and dilapidated resort back in 2000, and almost immediately after taking possession, lost the recreation centre to an accidental fire. With no choice but to roll up his sleeves and rebuild, Wayne has made RidgeView a passion project that today has become one of the crown jewels of the Columbia Valley. With 115 luxury RV lots and nine well-appointed vacation homes, RidgeView's accommodations and amenities rival those of any resort in the Columbia Valley. Joyce provided her design aesthetic to the rebuild while their oldest daughter, Jodie Rubel, has been instrumental to her dad over the long years, managing the finances through many lean years of operations. Now in recent years, Wayne's remaining three children and their spouses have also become increasingly involved with the operation of the resort.
"After 20 years of memory-making for our own family at RidgeView, we are honoured to be taking on the next generation of 'memory-making' for our guests," said Jeff Holmgren, Wayne and Joyce's eldest son who has recently taken the helm as General Manager at the resort.
With an increasing number of families seeking vacations and adventures closer to home, RidgeView has never been busier. But as Jeff points out, there are many exciting new plans in the works to make RidgeView even better for guests. The resort offers nightly accommodations year-round and has a thriving membership program that provides annual weekly stays and other perks, without the hassles or stresses of re-booking each year. Wayne has been working closely with his children in recent years to ensure the quality and consistency of the RidgeView experience carries on with the next generation of leadership. With a long list of ongoing facility expansions and upgrades, RidgeView will only get better and better with age!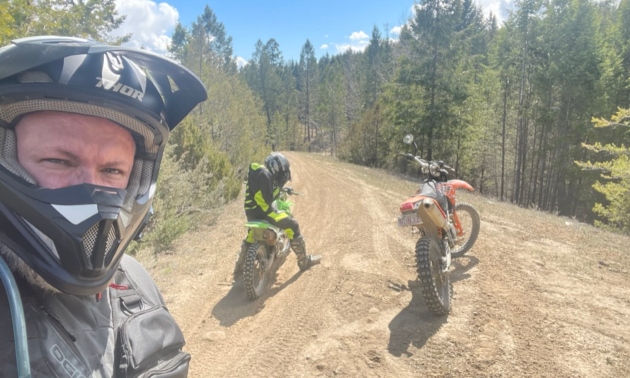 - Photo courtesy RidgeView Resort
Frequently asked questions about RidgeView Resort
What makes the trails in your area ideal for ATVers?
Accessibility from Radium Hot Springs. Single- and double-track trails begin branching off of Horsethief Creek Road just minutes from the village limits of Radium Hot Springs, providing near instant adrenaline from the comforts of your RidgeView vacation home or RV.
The boundless trail network spans all skill levels and riding styles from beginner trails to advanced hill climbs. High-altitude ridge-running treks lead to spectacular vantage points like Farnham Glacier, Paradise Mine (which looks down on the peaks of Panorama Ski Resort), or Tiger Pass. Your choices are almost limitless.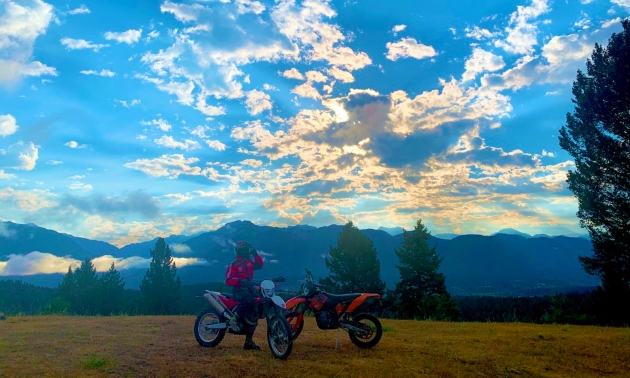 - Photo courtesy RidgeView Resort
What amenities does the resort have that cater to ATVers and other summer visitors?
RidgeView Resort is literally minutes from the trail head, but when not riding, the resort provides ample space for your toy trailer.
For your time relaxing at the resort, facilities include an indoor pool and hot tub and in the summer months an outdoor pool with poolside food service.
Other amenities include tennis/pickleball, racquetball, volleyball, basketball, mini-golf, a billiards/game room, a family lounge with a wide selection of board games and puzzles and a work-away office area if you need to sneak in a little work. Every week during the summer, the resort puts on a Saturday night market and dance. Expect to enjoy live music, food and a market full of fun and useful finds. Kids love the atmosphere at the resort with fun events and activities throughout the day, including poolside activities, crafts and half-day kid camps providing parents with four hours of freedom to do as they choose.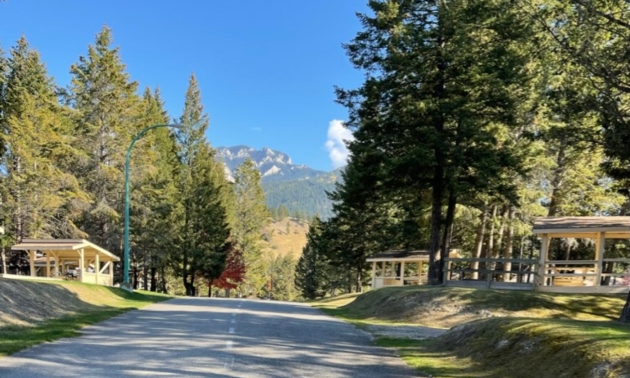 - Photo courtesy RidgeView Resort
How far is your resort from the local ATV trails?
You can be on the trails within seven minutes of riding from the resort. For toy haulers, there are numerous staging areas along Horsethief Creek Road, the nearest being approximately 10 minutes from the resort.
What makes Radium Hot Springs a popular destination to visit in summer?
Radium Hot Springs is the gateway to the Kootenay Valley which boasts countless golf courses, hiking and mountain biking trails. Lake Windermere is only 10 minutes from Radium Hot Springs, and provides summer water sports galore. Radium Hot Springs is also famous for its historic mineral hot springs which brings visitors from all over the world.
What can you tell us about your September rally?
RidgeView hosted its first dirt bike/ATV rally in 2022 and based on the success of the inaugural event, we are looking to make it an annual tradition. Tentatively scheduled for September 9, 2023, the rally invites riders of all ages and skill levels to join us for a day ride to beautiful vistas across all kinds of terrain. This year the group is targeting Paradise Mine with a barbecue at the summit.
Dirt bikes, quads and side-by-sides are all welcome at the rally. Riders can check the RidgeView resort calendar for details when they are posted this spring. The resort welcomes riders to come and stay at the resort for the rally weekend to enjoy some rider camaraderie before and after the event. The resort is taking online reservations now at RidgeView Resort Reservations.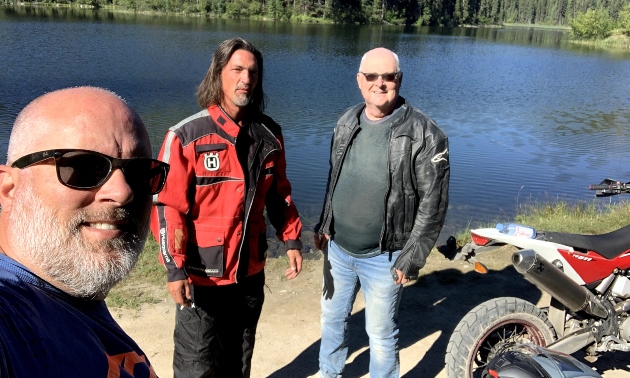 - Photo courtesy RidgeView Resort
Five-star reviews for RidgeView Resort in Radium Hot Springs
"Such a fantastic place to get away. My family has been coming here for years, and I'll definitely be coming back. Lots of things to do at the rec centre. Racquetball, tennis, mini golf, indoor and outdoor pool, workout room, fenced-in park for the kids, community fire pit and a games room. The park is very well maintained and has two sets of public restrooms with showers as well! They are pet friendly and most, if not all, sites have a large cabana attached with BBQ and picnic tables. Definitely a must check out if you're considering camping in Radium!"
~ Andrew, Google reviewer
"My husband and I have recently returned from a month at RidgeView Resort in Radium and can't say enough good things about this place! Our trip was delayed a week due to medical reasons and staff were more than accommodating with our later arrival. The sites are maintained in excellent condition and when we mentioned one of the sprinklers was hitting our RV, one of the maintenance people immediately changed it. The staff even recommended an RV fix-it guy when we were having trouble with our fridge, then followed up to see if it had been fixed.
The amenities at the recreation centre are awesome. Our grandsons came to visit from Invermere and were delighted to use the games room—we even played racquetball! We enjoyed soaking in the hot tub on those cool days.
All in all, the facilities are top-notch and staff (from the owner, manager [and] front end gals, to the maintenance guys) were friendly and approachable. We will be back! Thanks for a great time."
~ Barb, Google reviewer
"This resort is outstanding! Our whole family had the best time. The pools are a game changer with kids and these sites have to be some of the nicest around. We will definitely be back."
~ Alanna, Google reviewer
Treat yourself to a dream vacation, and experience our epic trails. Contact RidgeView Resort and make a reservation you won't regret.